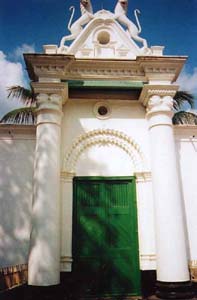 rPcPnPLA pPPErLLEcPEtPO
rPcPFnPLAkPPAlP:
25 aAESL¸PnPL 1302 (1895)
kPPEHPrP HPbPsLP:
34
rPcPFnPLAëPOAnPL:
ESPFlPAvhPFdPLhPF
špPOLkPPASPF:
1896,aAESL¸PnPL 1303 ,
kPPAHPzšLgPF┌PFAHPlPQ (gPOAnPL)
|

The Music of Hindosthan, Fox-Strangways; Sheaves
gPOQtPOE`HPtPOAnPL(pPOLyPYAbPL;#/FpOLÍ)
ušpPOLmPF-ušpPOLmPFűiHPEcPF└eOL`z; 86/306
rPAgPO / tPOAlP:
KPA╚¸PAjPL

/

ePkPPtPOAlP
ŃO¸PrPElPEpPOL:
gPOQEtPOmPFAlPA; SPFtPOgPOAnPL; uSPFfPOAElP

; ŃO¸PrPE`HPtPOAnPL 50 (uSPFfPOAElP)
ŃO¸PrPE`lPEpPOLkPPArP :
EdPLinPLËLšLdPLnPLATP VPFAkFUOrP; sPFrPlPA udPLHPQ; EdPLinPLËLšLdPLnPLATP VPFAkFUOrP; eř
pPOLAdPLWvPFQkPPA:
kPPQtPOYnPLF|
ujPLzAEtPOErPËLšLdPLnPLATP-kFÍOtPO ePHPM EdPLinPLËLšLdPLnPLATP VPFAkFUOrP-kFÍOtPO 'uSPFfPOAElP'-rP ŃO¸PrPElPEpPOLgOUElPrP sPFi╦P sFUrPiBPOdPL aAiCPFF|
ElP╠PO: gPOAnPLEWvPF SFUnPLitPO hPFilP nPLQicPFrP ePkPPEWvPFitPO E`┬FkPPkPP kPPrPqnPL [*=azAlPHPAmPF]
---
aAilPAcPFnPLA
HPhUF-HPAlPzkPPAilP ePkPPWvPFA gPOAnPL SFUEnPLbPLAECPFlPAmPF,' utPOAmPFAbPL EHPidPLESPFnPLQ sPFAEjPLibPL ukPP EdPLilP!' usPFvhPF gPOAinPLrP eř ePkPPEWvPFmPFA└eOL` pPOLdPL mPFinPL ePmPFnPL ePkPPEWvPF apPOLrPýpPOL EcPF└eOL` aA EkPPbPLA EdPLbPLAECPFlP uyP aAjPLoPF eř lPAvhPFnPLWvPFA mPFinPLrP mPFiDPFz gOUĐPnPL kPPErPbPLA uHPwxPFAbPLF| ePkPPEdPLnPL eř gPOAinPLrP eř pPOLdPLWvPFArP umPFAihPF aAEmPFoPF ePkPPEWvPF gPOAnPL ElPEKPitPO HPEsPFbPLAECPFlPAmPFF| ŃO¸PrPgOUĐPinPLrP sPFi╦P špPOLTPmPF lPAvhPFnPLWvPFA ElPEKPbPLAECPFlPAmPF, 'aAEmPF EcPFEnPL ugPOA EcPFEnPL utPOAmPFAirP, oPFigPOA EHPidPLESPFnPLQ' sPFi╦P yPEdPL sFUrPWvUFkFUO nPLA TPAEkPPtPO tPOiHP eP gPOAinPLrP kPPQ BPOAHP dPLA wxPFAvhPFtPO HPElPitPO pPOLAErPnPLAF| EkPP┘UO eř sFUirPrP mPFËFÝPLgOUiNP EHPidPLESPFnPLQrP ePkPP apPOLrPýpPOL mFZEtPOY jPLAEgPObPLA wvPOEVPFlPF| aAmPFArP mPFnPL HPElPitPO lPAEgPOlP, aAmPFAidPLrP ePvhPF jPLgPOitPOrP mPFiDPFz ePkPPEWvPF ukPPAnPL▓ EHPidPLESPFnPLQ aAnPLAigPOAnPLA kPPirP -- ukPPAnPL rPhPFsPFzEsPF˸UýrP pPOLrPpPOLAirP GPLAiWvPFrP wvPOpPOLirP tPOAhPFArP HPAEwxPF -- tPOAhPFAikPPvhPF SPFArPdPLšpPOLAitPO mPFADPFHPQrPAE└eOL`itPO żPPiNP żPPiNP udPLEKPitPO pPOLAvhPF -- hÍFdPLibPLrP mPFAJPFKPAinPLoPF mPFAiJPF mPFAiJPF tPOAhPFArP aABPOAsPF pPOLAoPFbPLA ugPOiCPF, aAkPPAiSPF kPPAnPL pPOLAEtPObPLA tPOAhPFArP kPP█POŃO¸PrP kPPKPinPLA HPA SFUEnPLbPLAECPFF| usPFvhPF EHPSL¸P`šFHP│PFAiLŇPLrP EHPSL¸PEHPimPFAEhPFnPLQ EHPidPLESPFnPLQrP ¬PAirP aAmPFArP gPOAinPLrP sFUrP aAmPFAikPP aAEnPLbPLA wvPOpPOLEŰPOtPO kPPErPlP ePHPM aAEmPF kPPEhPFlPAmPF "BUOHPnPL ŽEmPFbPLA uSPFiXP / ePisPFECPF utPOAmPFAErP udPLiSPF, / aAEmPF aEtPOETP utPOAmPFAErP ¬PAirP, oPFigPOA EHPidPLESPFnPLQ F|"

--rPHPQËLšLdPLnPLATP VPFAkFUOrP, jPLQHPnPLŃPF╔ÍEtPO, gPOAnPL sPF╚¸Pi˸Pý špPOLHP˸Pý, EHPSL¸PBPOArPtPOQ, 1912

---
mFUisPFAElPEnPLrP EnPLmPFËFÝPLiNP 1926 sPFAilPrP jULnPL mPFAisPF rPHPQËLšLdPLnPLATP vhPFWvPFAElP yPAnPLF| usPFKPAinPL WvUFErPnPL SPFhPFirP 20iSPF jULnPL ePkPP mPFhPFtPOQ sPFBPOAbPL tPOA rP HP└oÍLŢtPOArP pPOLirP `┬LSPFABPOAElPipPOLA ePEBPOWvPF▓jPLkPPA nPLAimPF ePkPP mPFEhPFlPA kPPEHP EtPOnPLEWvPF HPAMlPA gPOAnPL kPPirPnPL -- 'uhPF umPFArP udPLHPtPOA', 'aAEmPF EcPFEnPL ugPOA EcPFEnPL' oPF 'yPEdPL utPOArP wPOAkPP SFUinPL ukPPwvPO'F| usPFvhPF sPFfPOirPrP ŽmPFNPsPFE╦PnPLQ EnPLmPFYlPkFUOmPFArPQ mPFhPFlPAnPLEHPSPF ElPKPiCPFnPL: "EHPidPLSPFQ WPOLM-eP gPOAoPFbPLA hPFilPoPF tPOArP ŃO¸PidPLSPFQ rP╩PF cPFApPOLA pPOLiwxPFEnPLF| EHPiSPFXP kPPirP 'yPEdPL utPOArP wPOAkPP SFUinPL' gPOAnPLWvPFA uyPnPL EcPFrPkPPAilPrP ucPFnPLA sFUirPvhPF SFUnPLitPO upPOLlPAmPFF| u`šLSPFAtPOArP dPLlP kPPEHPrP sPF╦PQitPOrP aABPOAsPF upPOLibPL špPOLSPFMsPFAbPL wvPOęCPLŘOLEsPFtPO, hPFAtPOtPOAElP HPhUFżPPNP aArP TPAimPF nPLAF|" (98)
--sPFmPFQrP usPFnPLgOUÔPL, gPOAinPLrP EpPOLCPFinPL rPHPQËLšLdPLnPLATP, pPOLzAEpPOLrPAsPF, 2008
---
'SPFAitPOAE`šFHPbPL  uyPmPFnPL `šFfPOLAËOLsLP hPFvhPFitPO HPAMlPAidPLSPF pPOLyPY┘PO aAEsPFbPLAECPFilPnPL, rPHPQËLšLdPLnPLATP utPOmPFnPLvhPF HPAMlPAidPLSPF hPFvhPFitPO vhPFMlPiLŇPL EgPObPLA upPOL┤ ECPFilPnPL' [nPLQrPdPL ucPF┤DFUrPQ]F| ukPPAnPL▓ gPOAinPL aAiCPF rPHPQËLšLdPLnPLAiTPrP vhPFMlPiLŇPL upPOL┤ CPFHPArP ePvhPF mPFAnPLsPF-vhPFEtPOhPFAsPF? nPLQrPdPLcPFiËLšLdPLrP EHPiHPcPFnPLAbPL usPF hPFilPA, 'aAEmPF EcPFEnPL ugPOA utPOAmPFAirP'F|

...EHPSL¸P`šFHP│PFAiLŇPLrP EHPSL¸PEHPimPFAEhPFnPLQ ukPPAinPLA apPOLrPýpPOL nPLArPQmFZEtPOYrP ŃPF╔ÍEtPOitPOvhPF uyP oPFvhPF gPOAnPLEWvPF ElPiKPECPFilPnPL rPHPQËLšLdPLnPLATP, tPOA HUJPFitPO pPOLAirPnPL nPLQrPdPLcPFËLšLdPLF| 1890 sPFAilPrP 19 usPFiÓLWvPF╚¸PirP 'bLUirPApPOLbPLA└eOL`QrP wPOAbPLAErP'utPO rPHPQËLšLdPLnPLATP ElPiKPECPFilPnPL uyP tPOA rP EHPSL¸PAsPF 'vhPFMrPAjPL umPFibPLidPLrP mPFitPOA sFUËOdPrPQ FpOLÍETPHPQitPO unPLvhPFF| nPLHPnPLQrP mPFitPOA sFUikPPAmPFlP SFUŽ rPi╩PFrP wvPOpPOLrP ePkPPKPAEnPL pPOLAtPOlPA WvUFkPPWvUFikPP uVPFA WvPF, sFUgPOEVPFtPO nPLAEsPFkPPA, ePHPM dPLQGPLYpPOL`┬lPHPEHPESPFŕPL EnPLmPFYlP unPL└eOL`-- udPLiKP pPOLTPkPPŕPL dLZrP hPFibPL yPAbPLF|' ePrPvhPF kPPTPA uBPOiHP nPLA EkPP ulPKPA hPFibPLECPFlP 'aAEmPF aAkPPAiSPF pPOLAEtPObPLA kPPAnPL'F| 1895 sPFAilP ulPKPA ePvhPF gPOAnPLEWvPFrP ePvhPFsPFHP BPOAXPA uTPikPP nPLQrPdPLcPFËLšLdPL HUiJPF EnPLitPO pPOLAirPnPL 1890 sPFAilPrP oPFvhPF jPLQHPnPLGPLWvPFnPLAWvUFkFUOF| (15)
--SPF═P uGPLAXP, dPLAEmPFnPLQrP gPOAnPL, pPOLzAEpPOLrPAsPF, 1409
---
aAnPLY├OOwOP HPAikPP rPHPQËLšLdPLnPLAiTPrP gPOAnPL sPF╚¸Pi˸Pý ElPiKPECPFilPnPL:
"This music... does not bear harmonization [26 songs...]"
F| EkPP┘UO VPFAkFUOrP pPOLErPHPArP-GPLEnPLţPO sPFMgPOQtPOŞPPrPAvhPF usPFvhPF mPFtPO ašLgPFAhPFz kPPirPECPFilPnPLF| eP idPLrP uHPSPF kPPibPLkPPjPLinPLrPvhPF eP-EHPXPibPL EHPXPmPF aAšLgPFhPF ECPFlPF|
1321 BPOAŠdP aAnPLËOdPsPF╦PQtPO pPOLE└eOL`kPPAbPL "aAEmPF EcPFEnPL ugPOA EcPFEnPL" gPOAnPLEWvPFrP dLU-sFUrPQ ŃO¸PrPElPEpPOL špPOLkPPASPF kPPirPnPL vhPFEËOdPrPA udPLHPQF| pPOLAdPLEWvPFkPPAbPL HPlPA ECPFlP: "sPF╦PQtPO sPFi╩OLGPLrP HPAEXPYkPP sPF╦PQitPOA­sPFiHPrP EdPLnPL sPFi╩OLGPLrP CPFA└eOL`CPFA└eOL`QgPONP ¬PArPA usPFtPOArP eP`šLsLPLAjPL dLUvhPF BPOAigPO ePkPP└eOL` HPAEdPLtPO hPFvhPFbPLAECPFlPF| dLUvhPFEWvPF vhPFMrPAjPL mPFEhPFlPAoPF gPOQWvPFArP yPËFÝPL lPvhPFbPLA ePvhPF eřkPPzHPAdPLinPL uyPAgPO EdPLbPLAECPFilPnPL F|" (220)
--sPFnPL▓jPLQdPLA KPAtUOnPL, "rPHPQËLšLdPLsPFMgPOQitPO ŃO¸PrPElPEpPOLrP kPPTPA", rPHPQËLšLdPLnPLAiTPrP gPOAnPL:sPF╦P anFUXP╦P, pPOLzAEpPOLrPAsPF, 2001
---
rPHPQËLšLdPLnPLATP HPrPAHPrPvhPF tPOA rP gPOAinPLrP sFUirP kPPwPOY špPOLibPLAgPO ePHPM hPFAimPFAYnPLAvhPFijPLSPFinPLrP kPPAijPL wvPO­sPFAhPF EdPLitPOnPLF| ePvhPF sPFHP wvPOdPLzimPFrP pPOLAkPPA dPLElPlP ePKPnPL aHPSPFz KLUHP uHPESPF pPOLAoPFbPLA yPAbPL nPLAF| 1884itPO sPFrPlPA udPLHPQ "sPFkPPAtPOirP oPFvhPF kPPA EdPLiCPF" gPOAinPL kPPwPOY špPOLibPLAigPOrP uyP ucPFŕPLA kPPirPnPL, rPHPQËLšLdPLsPFMgPOQtPOikPP hPFAmPFYnPLAvhPFjPL kPPrPHPArP usPFWvPFA sPFĂPFHPtPO sPFHPYšpPOLTPmPF EnPLdPLSPFYnPL [gPOAinPLrP tPOTPz pPOLSPFz]F| aArP ePkPPEWvPF wvPOi`┬lPKPiyPAgPOz EnPLdPLSPFYnPL aAiCPF 1301 sPFAilPrP űujPLzţPO mPFAisPFrP 'sPFADPFnPLA' pPOLE└eOL`kPPAbPLF| ePEWvPF FpOLZiHPAY└oPLŢ dLÍŕPLAi┘POrP mPFtPOnPL apPOLErPNPtPO hPFAitPOrP kPPAjPL nPLbPLF| VPFAkFUOrPHPAEwxPFrP pPOLAňcPFAtPOz sPFMgPOQtPOESPFżPPkPP EsPF ibPLArP mPFnPL▓jPLAitPOA 'mPFAbPLArP uKPlPArP'rP a┘POgPOYtPO "pPOLTPhPFArPA tUOEmPF pPOLETPkPP uyPnPL ugPOA" gPOAnPLEWvPFrP ŃO¸PrPsPFE˸Pý rPcPFnPLA kPPirPnPLF| sPFADPFnPLA pPOLE└eOL`kPPAbPL tPOArP FpOLZNPYA╦P ŃO¸PrPElPEpPOL špPOLkPPAESPFtPO hPFibPLiCPF ePHPM BZOEmPFkPPAbPL HPlPA hPFibPLiCPF:

"ukPPhPF ukPPhPF aApPOLE└oP`L kPPirPnPL, EmPF`šLSPFEmPFlP aAmPFAidPLrP sPFMgPOQitPOrP anFUpPOLiyPAgPOQ, wvPOhPFArP ¬PArPA aAmPFAidPLrP rPAgPOrPAEgPONPQrP rPýpPOL rPżPPA kPPrPA kPPEVPFnPLF| alPMkPPAirPrP aEtPOšpPOLAcUFiyPY rPýipPOLrP ŃOOfZOLEtPOYhPFAEnPL hPFbPL HPiWvPF EkPP┘UO yPTPAiyPAgPOzrPýipPOL ŃO¸P▄P alPMkPPArP špPOLibPLAgPO kPPErPilP EkPP tPOAidPLrP rPýpPOL aArPoPF fUOLEWvPFbPLA wvPOiVPF nPLA?"

1921-22 sPFAilPrP aAnPLËOdPsPF╦PQtPO pPOLE└eOL`kPPAbPL ePvhPF jPLAitPObPL kPPibPLkPPEWvPF špPOLbPLAisPFrP EnPLdPLSPFYnPL pPOLAoPFbPLA yPAbPL [HP˸PýnPLQitPO ŃO¸PrPElPEpPOLkPPArP]: "aAEmPF EcPFEnPL ugPOA EcPFEnPL" (vhPFEËOdPrPA udPLHPQ); "sPFMgPOęCPFDOHPM sPFMHPdPLDOHPM" (sPFrPlPA udPLHPQ) [anPLzAnPLz tPOTPz EHPBPOAigPO 'mPFËFÝPLgPOAnPL' FpOLÍţPOA pPOLSPFz]; "HPiwxPFA aASPFA kPPirP" (aiSPFAkPPA udPLHPQ), "utPOAmPFAErP ugPOihPF pPOLAElPCPF usďPihPF"-- špPOLBÍOEtPO mFUEŠdPtPO oPF špPOLkPPAESPFtPO ŃO¸PrPElPEpPOLgOUElPitPO EnPL▀sPFiËOdPihPF eP EHPXPibPL rPHPQËLšLdPLnPLAiTPrP ukPP┤tZOhPFlP ePHPM sPFmPFTPYinPLrP udPLzAtPOnPLA pPOLAoPFbPLA yPAbPLF| (37)
--BPOAŃFFkPPrP EmPF└eOL`, rPHPQËLšLdPLnPLATP oPF pPOLAňcPFAtPOz sPFMgPOQtPO, rPHPQËLšLdPLsPFMgPOQtPOAbPLnPL 2, sFUEcPF└eOL`A EmPF└eOL` oPF sFUBPOAXP ucPF┤DFUrPQ sPF╚OLpPOLAEdPLtPO, pPOLzAEpPOLrPAsPF 1990
---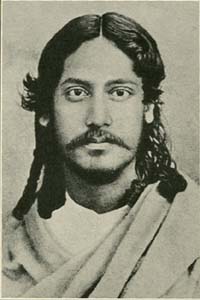 EHPEHPDPF tPOTPz oP aAilPAcPFnPLA:
Ami chini go chini
I KNOW, I know thee, O thou Bideshini*; thou dwellest on the other shore of the ocean.
I have seen thee in the autumn, I have felt thee in the spring night. I have found thee in the midst of my heart, O thou Bideshini.
Putting my ear to the sky* I have heard thy music, and I have offered to thee my life, O thou Bideshini.
I have roamed all through the world and have come at last into the strange country. Here I am a guest at thy door, O thou Bideshini.

[*Bideshini: O thou stranger lady ; perhaps, Intellectual Beauty.
**Akasa, space: the source of all sound and speech.]

--Rabindranath Tagore, in The Music of Hindostan, A.H. Fox Strangways, Oxford, 1914.

---
Mr. Tagore writes: I heard -when I was very young the song "Who dressed you like a foreigner?" and that one line of the song painted such a strange picture in my mind that even now it is sounding in my memory. 1 once tried to compose a song myself under the spell of that line. As I hummed the tune I wrote the first line of the song " I know thee, thou stranger", and, if there were no tune to it, I don t know what would be left of the song. But under the spell (mantra) of the tune the mysterious figure of that stranger was evoked in my mind. My heart began to say, " There is a stranger going to and fro in this world of ours ; her house is on the further shore of an ocean of mystery. Sometimes she is to be seen in the autumn morning, sometimes in the flowery midnight ; sometimes we receive an intimation, of her in the depths of our heart, sometimes I hear her voice when I turn my ear to the sky. ...

One day, long afterwards, some one went along the road singing, "How does that unknown bird go to and away from the cage ? Could I but catch it, I would put the chain of my mind about its feet!" I saw that that BauL song too said the very same thing. Sometimes the unknown bird comes to the closed cage and speaks a word of the limitless Unknown. Then the mind would keep it for ever, but cannot. What but the tune of a song could report the coming and going of this unknown bird? Because of this I always feel hesitation in pub lishing a book of songs, for in such a book the main thing is left out. To set forth the music's vehicle and leave out the music itself is just like keeping the mouse and leaving out Ganapati himself. (90)
--
Rabindranath Tagore, in The Music of Hindostan, A.H. Fox Strangways, Oxford, 1914.
---
A different kind of interest and a still greater pleasure was afforded by a visit to Rabindranath Tagore, the Bengali poet. In accordance with the best Indian tradition he is poet and musician in one. His poetry is beginning to speak to us for itself : even in a few scattered translations it is possible to hear the voice of a man. who thinks deeply and truly, who sees things as they really are, making- invisible things visible as florescence does in optics, and touching them with tenderness and reverence. To hear him recite his poems is to be reminded of the way in which Tennyson is said by his biographer to have recited Maud ; and indeed such a line as "Laborious orient ivory sphere in sphere" has something of the ring of Bengali verse about it, while the terseness, the inheritance of the Sutras, of a language which is the descendant of that compact wonder, Sanskrit, we could hardly parallel short of Horace. To hear him sing them is to realize the music in a way that it is seldom given to a foreigner to do. The notes of the song are no longer their mere selves, but the vehicle of a personality, and as such they go behind this or that system of music to that beauty o sound which all systems put out their hands to seize. These melodies are such as would have satisfied Plato. I do not know the modes/ said Socrates, but leave me one that will imitate the tones and accents of a brave man enduring danger or distress, fighting with constancy against fortune ; and also one fitted for the work of peace, for prayer heard by the gods, and for the successful persuasion or exhortation of men. (92)
--
A.H. Fox Strangways, The Music of Hindostan, Oxford, 1914
---
Another version:

The Strange Lady

I KNOW you, I know you,
O lady from a strange land!
You live over across the sea,
O lady from a foreign land!
I have seen you in the autumn morn,
I have seen you in the summer night,
I have seen you in my heart,
O lady from a strange land!
Laying my ear to the sky
I have heard, .oh, I have heard your song,
I have yielded to you my heart,
O lady from a strange land!
After roaming over the world I have come
to a new land,
I am a guest at your door,
O lady from a strange land!
--
Nagendranath Gupta, Sheaves, Indian Press, Allahabad, 1929
---
1895 sPFinPLrP pPOLňcPFA­pPOLWvPF:

rPHPQËLšLdPLnPLAiTPrP jPLgPO­: sFUirPËLšLdPLnPLATP oPF HPilPËLšLdPLnPLAiTPrP sPFi╦P kFUOEŕPLbPLAbPL 'uWvPFigPOArP azALŇPL ukPPAM'-ePrP špPOLEtPOţPOAF| mPFAEsPFkPP pPOLE└eOL`kPPA 'sPFADPFnPLA'-rP špPOLkPPASPF HP˸Pý kPPirP udPLoPFbPLA uhPFAilPAF| sPFAEhPFtPOz pPOLErPXPidPLrP špPOLEtPOţPOAEdPLHPisPF HPAMlPA sPFAEhPFitPOzrP BPOEHPXPz­ EnPLibPL špPOLHP˸Pý pPOLAVPFF| EhPFEËOdPitPO 'EcPF└eOL`A╦PdPLA', ugPOApPOLAlPrPAmPF ugPOihPFrPQ anFUHPAdPLkPP, uHPA╚¸PAvhPF uTPikPP špPOLkPPAESPFtPO uhPFAilPAF| ePEWvPF kPPEHPrP HPvhPFibPLrP špPOLTPmPF anFUHPAdPLF| špPOLkPPASPF: gPO▄P dPLSPFkPPF|

HPEhPFEHPYiSL¸P: mPFAkPPYEnPL špPOLTPmPF uHPtPOAirP HPAtPOYA pPOLAVPFAilPnPLF| rPĐPnPL rPEň╔P aAEHP˙ÍOtPO uhPFAilPAF| lUEmPFibPLrPrPA cPFlPEęLcPFi└eOL`rP jPLnPLz EHPiSPFXP kPPzAimPFrPA űutPOErP kPPrPilPnPLF| špPOLTPmPF cPFlPEęLcPF└eOL` špPOLdPLSPFYnPL pPOLzAErPisPFF| cPFtUOHPYAEXPYkPP aElPE╚OLpPOLkPP └ePŢQwxPFA-sPFE╚OL╔PlPnPL cPFAlU kPPrPArP špPOLÚPFAHP unPLoPFbPLA uhPFAilPAF| ufPOwPOAirPiWvPFwPO mPFAlPbPL uŃOFWvPFWvPF▓sPF▓ gPOVPFnPLF| u`šFfPOLiwPOErPkPP ePi╦PlP▓isPFrP mFÍtUOzF| wvPOi`┬lPKPiyPAgPOz sPFAEhPFtPOzkPPmPFY: EdPL WvPFAvhPFmPF umPFESPFnPL (oPFibPLlP▓sPF), dPLAsPF▓ kPPzAEpPOLWvPFAlP 3 (mPFAkPPY▓sPF)F|
--špPOLBPOAtPOkFUOmPFArP mFUiKPApPOLADPFzAbPL, rPHPQËLšLdPLjPLQHPnPLkPPTPA, aAnPLËOdP pPOLAHPElPSPFAsPFY, kPPlPkPPAtPOA 1392 ePHPM
EcPF└oP`LrPĐPnPL HPiËOdPzApPOLADPFzAbPL sPF╚OLpPOLAdPLkPP, rPHPQËLšLdPL-špPOLsPF╦P 4, aAnPLËOdP pPOLAHPElPSPFAsPFY, kPPlPkPPAtPOA 1998
---
tPOArPpPOLirPoPF ["sPFkPPAtPOirP oPFvhPF" pPOLSPFz] "EcPFEnPL ugPOA EcPFEnPL EHPidPLESPFnPLQ" špPOLBÍOEtPO ainPLkPPgOUElP rPHPQËLšLdPLgPOAnPL ... aAmPFArP hPFAitPO usPFvhPF rPkPPimPF bLUirPApPOLQbPLAE˸OLtPO hPFibPLECPFlPF| a┘POrPEWvPF ePidPLrP ePkPPhPFArPA EdPLSPFQ sFUrP, HPAvhPFirPrP SPFrPQrPWvPFA tPOAidPLrP wvPOęLcPF nPLQcPF nPLAnPLA sPFÔPLikPP nPLAnPLA sFUirPrP aEHPsPF╚¸PAdPLQ EmPFlPnPLmPFbPL ePkPPEWvPF rPýpPOLF| ePsPFHP gPOAnPL uSPFKPAnPL ePHPM gPOAoPFbPLAnPLoPF hPFibPLiCPF ainPLkPPHPArP ainPLkPP sPF╦PQtPO sPFBPOAbPLF| vhPFMirPjPLQ ŃO¸PrPElPEpPOL špPOLTPAbPL ulPKPArP `šLSPFmPFoPF kPPirPiCPFnPL umPFjPLmPFAmPFArP [sPFitPOzËLšLdPLnPLATP VPFAkFUOrP] kPPnPLzA vhPFEËOdPrPA udPLHPQ, EkPP┘UO HPvhPF kPPirP ukPPAnPLEdPLnPL CPFApPOLAnPL hPFbPLEnPLF| CPFApPOLAKPAnPLArP sFUiyPAigPOrP aBPOAiHP, EkPP╚¸PA aAmPFArP EBPOtPOrP uTPikPP usPF EHPXPibPL dLUdPLYmPFnPLQbPL aAšLgPFihPFrP oPF ucPFŕPLArP aBPOAiHPF| (32)
--sPFrPlPA udPLHPQ ucPF┤DFUrPAnPLQ, jPLQHPinPLrP JPFrPApPOLAtPOA, rPýpPOLA, kPPlPkPPAtPOA, 1982
---
[sPFzArP rPAijPLnPL mFUKLUiyPzrP HPAEwxPF hPFArPikPPAWvPFY HPAWvPFlPAirPrP HPmPFYAbPL gPOHPnPLYrP hPFibPL yPAoPFbPLArP wvPOpPOLlPiżPP EHPdPLAbPL] EwPOnPLAirPrP pPOLrP aAmPFArP gPOAnPL hPFlPF| oPF idPLrP fPOrPmPFAsPF ECPFlP-- vhPFMirPjPLQ rPkPPimPF hPFAimPFAYnPLAvhPFjPL kPPrPA ukPPAnPL gPOAnPL gPOAvhPFHPArPF| aAEmPF špPOLTPimPF "oPFigPOA EHPidPLESPFEnPL" pPOLirP "sFUËOdPrP HPsPF┘PO HPAirPkPP EfPOrPAoPF" [sPFrPlPAidPLHPQrP ŃO¸PrPEcPFtPO, wvPO­sPF 'SPFtPOgPOAnPL'] gPOAvhPFlUmPFF| EHPdPLAbPLkPPAilP atPOQHP BPOŠdP sPFzArP hPFArPikPPAWvPFY aAmPFArP kPPAiCPF ePisPF gPOĂPFQrPBPOAiHP udPLhPF aHPnPLtPO kPPirP
bow
kPPirP aAmPFAbPL sFUmPFDFUrP sPF╦PQtPO-ePrP jPLnPLz DPFnPLzHPAdPL EdPLilPnPLF| (75)
--sPFrPlPA udPLHPQ ucPF┤DFUrPAnPLQ, jPLQHPinPLrP JPFrPApPOLAtPOA, rPýpPOLA, kPPlPkPPAtPOA, 1982
---
"aAEmPF EcPFEnPL ugPOA EcPFEnPL" gPOAnPLEWvPFitPO ElPpPOL EdPLitPO EgPOibPL EkPPiSPFArPkFUOmPFArP uyP kPPtPO HPiwxPFA gPOAvhPFibPL uWvPFrP upPOLibPLECPFilPnPL usPF┤EmPF└eOL` cPFi˘POApPOLADPFzAbPL, jPLAEnPLibPLECPFilPnPL usPF┤EmPF└eOL`HPAHU 'sPFAirPgPOA' pPOLE└eOL`kPPArP 1408 SPFArPdPL sPFMKPzAbPLF| EtPOEnPL EkPPiSPFArPkFUOmPFAirPrP gPOlPAbPL uSPFAnPLA aArP ePkPPEWvPF gPOAinPLrP kPPTPA wvPOi`┬lPKP kPPirPiCPFnPL, "EdPLnPL yPEdPL hPFlP aHPsPFAnPL"F| ePvhPF gPOAnPLEWvPF usPF┤EmPF└eOL`HPAHU yPtPOjPLinPLrP gPOlPAbPL SFUinPLiCPFnPL, sPFHPsPFmPFibPLvhPF mPFinPL hPFibPLiCPF ePEWvPF HPzTPAtUOrP gPOAnPLF| aTPcPF gPOAnPLEWvPFrP HPANPQ anPLz kPPTPA HPilPF| gPOAinPLrP EBPOtPOrPkPPArP ePvhPF aAnPLiËOdPrP BPOAHPEWvPF EtPOEnPL EkPPiSPFArPkFUOmPFAirPrP gPOlPAitPOvhPF špPOLTPmPF upPOLilPnPLF| usPF┤EmPF└eOL`HPAHU aHPSPFz jPLAnPLAnPL EnPL, uyP umPFmPFsPFAihPFiHPrP fPOiWvPFA udPLEKPibPL, unPLicPF unPLicPF, ePHPM uSPFXP pPOLyPY┘PO 'uHP┤VPFAkFUOrPANPQ'rP nPLAmPF EnPLibPL "aAEmPF EcPFEnPL ugPOA EcPFEnPL" gPOAnPLEWvPFrP BPOAHP oPFvhPF gPOAinPLrP HPANPQitPO ECPFlP EkPP nPLAF|

špPOLmPFTPnPLATP EHPSPFQ SPFAE┘POEnPLikPPtPOinPL CPFA└eOL`AHPŰPOAbPL SFUinPLECPFilPnPL, tPOA rP ePkPP aHPA╩PFAElP aDPFzApPOLkPP wvPOi└oP`LEjPLtPO hPFibPL gPOAnPLEWvPF [aAEmPF EcPFEnPL ugPOA EcPFEnPL] gPOAvhPFECPFilPnPL ePHPM BPOAHPECPFilPnPL gOUrPqidPLHP EcPFEnPLrP oPFpPOLrP gPOAnPL ElPiKPiCPFnPL, EHPidPLSPF uTPikPP aAmPFdPLAEnPL kPPrPA EHPElPEtPO EcPFEnPLF| (103)
--EnPLtPOzEšpPOLbPL uGPLAXP, rPHPQËLšLdPLsPFMgPOQitPOrP u`šLSPFAtPOA, rPHPQËLšLdPLnPLAiTPrP gPOAnPL:sPF╦P anFUXP╦P, aAlPpPOLnPLA rPAbPL sPF╚OLpPOLAEdPLtPO, pPOLzAEpPOLrPAsPF, 2002
---