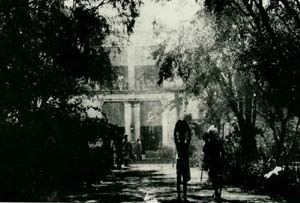 rPcPnPLA pPPErLLEcPEtPO
rPcPFnPLAkPPAlP:
3 BPOAŠdP 1315 (1908)
kPPEHPrP HPbPsLP:
47
rPcPFnPLAëPOAnPL:
SPFAE┘POEnPLikPPtPOnPL
špPOLkPPASPF:
BPOAŠdP 1315 ,
SPFArPidPLA­sPFHP rP-rP 7
|
gPOQtPOAĐPElP 11 (1910) rP-rP 11;gPOAnPL (EHPEHPDPF); RNPiSPFADPF (1328); rP-rP 13
Sheaves
gPOQtPOE`HPtPOAnPL(pPOLyPYAbPL;#/FpOLÍ)
špPOLkFÍOEtPO-SPFrP­; 144/483
rPAgPO / tPOAlP:
kPPAlPAMwxPFA-űuBPOrPHPQ

/

ePkPPtPOAlP
ŃO¸PrPElPEpPOL:
sPF╦PQtPO špPOLkPPAESPFkPPA; sPF╦PQtPOgPOQtPOAĐPElP;uSPFfPOAElP

; ŃO¸PrPE`HPtPOAnPL 50 (uSPFfPOAElP)
ŃO¸PrPE`lPEpPOLkPPArP :
sFUirPËLšLdPLnPLATP HPiËOdPzApPOLADPFzAbPL; BPOQmPFrPAoPF SPFAŃFÝPLQ; EdPLinPLËLšLdPLnPLATP VPFAkFUOrP; eř
pPOLAdPLWvPFQkPPA:
E¬PtPOQbPL dLÍiSPFzrP gPOAnPLF|
ElP╠PO: gPOAnPLEWvPF SFUnPLitPO hPFilP nPLQicPFrP ePkPPEWvPFitPO E`┬FkPPkPP kPPrPqnPL [*=azAlPHPAmPF]
---
aAilPAcPFnPLA
"HPXPYA ugPOlP, KLUHP BPOAilPA kPPErPbPLA SPFArPidPLA­sPFHP kPPErPHPArP jPLnPLz kPPEHP wvPO­sFUkPP hPFvhPFilPnPLF| ... kPPEHP lPAEgPObPLA ugPOilPnPL SPFrP­kPPAilPrP wvPOpPOLyU└oPLŢ sPFHP gPOAnPL rPcPFnPLA kPPErPitPOF| ePikPP ePikPP ainPLkPPgOUElP gPOAnPL rPEcPFtPO hPFvhPFlPF| └ePŢimPF tPOA hPFArP mPFinPL hPFvhPFlP gPOAnPLgOUElPikPP ePkPPEWvPF nPLAWvPFzsFZi└eOL` HP AEDPFitPO pPOLAErPilP BPOAilPA hPFbPLF| tPOAhPFArP pPOLrP űutPObPLAErP hPFvhPFbPLA wvPOEVPFlP SPFArPidPLA­sPFHP nPLAWvPFkPPF|...tPOKPnPL EtPOEnPL špPOLkFÍOEtPOrP SFUDFU aAnPLËOdPrPýpPOLEWvPFvhPF udPLEKPitPOiCPFnPLF| └ePŢimPF tPO AhPFArP mPFinPL aAEsPFlP ePkPPEWvPF gPOBPOQrP tPO└oFŘOLkPPTPAF| HPXPYAbPL ePvhPF FpOLÍETPHPQ aAkPPASPF uTPikPP ajPL`šLsLPL rPsPFDPFArPA pPOLAbPL, SPFrPitPO usPF┤ËOdPyPY oPF sPFmFÍE¬PýitPO FpOLÍETPHPQ tPOAhPFA EfPOrPAvhPFbPLA EdPLbPLA RNP uSPFADPF kPPirP -- ePvhPF kPPTPAvhPF gOUrPqidPLiHPrP mPFinPLrP mPFiDPFz tPOKPnPL ECPFlP BPOrPFpOLUrP hPFvhPFbPLAF| usPFvhPF kPPTPAWvPFAvhPF SPFArPidPLA­sPFiHPrP HPQjPL-sPFtPOzF|"

"aA`šLSPFimPF aAmPFArP VPFAkFUOrPdPLAdPLA nPLAmPFEWvPF cPFElPtPO hPFvhPFbPLA pPOLEwxPFbPLAECPFlPF| kPPEHP BPOAEHPbPLAECPFilPnPL aAEmPF BPOAilPA gPOAEhPFitPO pPOLAErP, usPFvhPFjPLnPLz SPFArPidPLA­sPFiHP VPFAkFUOrPdPLArP BZOEmPFkPPAEWvPF aAmPFAikPP udPLoPFbPLA hPFvhPFiHP EŰPOrP kPPErPbPLA ainPLkPPgOUElP gPOAnPL BPOErPbPLA udPLoPFbPLA hPFbPLF| yPKPnPL aAEmPF HPElPlPAmPF gPOAnPL aAmPFArP ¬PArPA cPFElPiHP nPLA ...tPOKPnPL aAmPFArP wvPOpPOLrP sPFnďPzAsPFQrP pPOLAWvPFY kPPErPHPArP aAidPLSPF kPPErPilPnPLF|. ..EVPFkPP hPFvhPFlP, gPOAinPLrP sPFmPFbPL HPAEhPFirP aAmPFArP aEBPOnPLbPL cPFElPilPoPF EBPOtPOrP hPFvhPFitPO rPHPQËLšLdPLnPLATP gPOAnPL kPPErPiHPnPLF|...[dPLSPFYkPPidPLrP] sPFkPPilPvhPF HPElPilPnPL ePtPOEdPLinPL ePmPFnPL ePkPPjPLnPL ulPAkPP pPOLAoPFbPLA ugPOlP EyPEnPL gPOAinPL rPHPQËLšLdPLnPLAiTPrP sPFi╦P sPFmPFAinPL pPOLA`┬lPA EdPLitPO pPOLAirPnPLF|"

--EżPPEtPOimPFAhPFnPL usPFnPL, "uHPdPLmPFËFÝPLrPEsPFkPP rPHPQËLšLdPLnPLATP", EHPSL¸PBPOArPtPOQ pPOLE└eOL`kPPA űuHPSPFAKP, 1350

---
jPLgPOdPLAnPLËOdP rPAbPL [SPFAE┘POEnPLikPPtPOinPLrP špPOLTPmPF yUigPOrP KPzAtPOnPLAmPFA ESPFżPPkPP] jPLAnPLAięCPFnPL: "1908 sPFAilPrP ePkPPEWvPF GPLWvPFnPLArP kPPTPA mPFinPL pPOLEwxPFlPF| tPOKPnPL gOUrPqidPLHP uCPFilPidPLrP sPFi╦P lPAvhPFi`šFHPErPrP wvPOpPOLrPkPPArP udPLAtPOAlPA KPiwxPFrP GPLirP [HP`┬lPBPOQ] TPAEkPPitPOnPLF| usPFvhPF GPLirPrP uCPFilPrPA HPwxPF wvPOęCÍF═PlP hPFvhPFbPLA pPOLEwxPFbPLAECPFlPF| tPOAvhPF tPOA hPFAikPP usPFKPAinPL EkPPCUFkPPAlP TPAEkPPitPO hPFvhPFbPLAECPFlPF| hPFbPLtPO uCPFilPidPLrP mPFinPLArPĐPnPL kPPErPbPLA sPFMyPtPO rPAEKPHPArP jPLnPLz oPFvhPF GPLirP HPEsPFbPLA EtPOEnPL ePkPPKPAEnPL nPLAWvPFkPP ulPKPA aArPĂPF kPPErPbPLA EdPLilPnPLF| EdPLinPL EdPLinPL nFZtPOnPL nFZtPOnPL sFUirP gPOAnPL rPcPFnPLA hPFvhPFitPO lPAEgPOlPF|

sPF˸PýzArP pPOLirP usPFKPAinPL HPEsPFbPLAvhPF uCPFilPidPLrP usPFvhPFsPFHP gPOAnPL ESPFKPAvhPFitPO lPAEgPOilPnPLF| aAnPLiËOdPrP aArP sPFQmPFA rPEhPFlP nPLAF| aA`šLSPFimPF uyP ePkPPWvPFA TPmPFTPimPF BPOAHP ECPFlP tPOAhPFA kPPAEWvPFbPLA ugPOlPF| vhPFhPFAvhPF usPFvhPF sFUšpPOLEsPF¬Pý 'SPFArPidPLA­sPFHP' nPLAWvPFkPPF| tPOKPnPL sPFiHP nPLAWvPFzGPLirPrP mPFAiJPFrP aMSPFWvPFA EnPLEmPFYtPO hPFvhPFbPLAiCPFF| gOUrPqidPLHP usPFvhPF GPLirP sPFBPOA kPPErPbPLA ePkPPEdPLnPL sPF˸PýzAbPL 'SPFArPidPLA­sPFHP' pPOLEwxPFbPLA SFUnPLAvhPFilPnPLF|" (87)
--SPFAE┘POidPLHP uGPLAXP, jPLQHPinPLrP šFDPLqHPtPOArPA, aAnPLËOdP pPOLAHPElPSPFAsPFY, 1996
---
mPFinPL pPOLiwxPF aAmPFAidPLrP 'SPFArPidPLA­sPFHP'-ePrP mPFhPFwxPFA špPOLTPmPF EdPLikPP SFUrPq hPFibPLECPFlP ¬PAErPkPP HPAEwxPFrP udPLAtPOlPAbPLF| EdPLnPLdPLA urPAjPL gPOAnPLgOUElP uSPFKPAitPOnPL-- gPOAinPL aEBPOnPLbPL kPPrPitPOoPF špPOLTPmPF EdPLikPP EtPOEnPLvhPF uSPFKPAitPOnPLF| tPOArPpPOLrP rPHPQËLšLdPLnPLATP ŃO¸PbPLM wvPOpPOLEŰPOtPO uTPikPP aAnPLiËOdPrP BPOAHP špPOLkPPASPF kPPirP wvPOiVPF dPLA EwxPFibPL gPOAnPLgOUElP aAmPFAidPLrP sPFi╦P gPOAvhPFitPOnPLF| ... yPKPnPL gPOAvhPFtPOAmPF [umPFiGPLrP ukPPAilP urPAdPL uhPFisPFiCPF]--
ukPPbPLApPOLAtPOArP unPL┤ikPPA gPOiwxPF... dLUilP dLUilP
tPOKPnPL rPHPQËLšLdPLnPLATP EnPLijPL gPOAvhPFitPO gPOAvhPFitPO udPLKPAitPOnPL dLU'hPFAitPO ukPPbPLApPOLAtPOArP unPL┤ikPPA gPOwxPFArP BPOE╦P, tPOArPpPOLrP HPA  hPFAitPO uyPnPL unPL┤ikPPAEWvPF DPFirP udPLAlPAitPO udPLAlPAitPO gPOAnPL gPOAvhPFiCPFnPL 'cPFlPiHP dLUilP dLUilP'F| ePvhPF BPOAiHPvhPF a▄P a▄P kPPirP BPOAiHPrP nFÍtPOz ESPFiKPECPF aAmPFrPA tPOA rPvhPF kPPAiCPFF|... HPAwvPOilPrP WPOLM-eP BPOAiHPrPvhPF nPLAcPF kPPrPtPOAmPF aAmPFrPA, kPPAirPA nPLAicPFrP sPFi╦P kPPAirPA nPLAicPFrP EmPFilPrP špPOLibPLAjPLnPL hPFtPO nPLA. sPFkPPilPvhPF yPArP yPArP mPFitPOA kPPirP aAnPLËOdP špPOLkPPASPF kPPrPtPOAmPFF| rPHPQËLšLdPLnPLATP aAmPFAidPLrP sPFi╦P gPOAvhPFitPO gPOAvhPFitPO aAnPLiËOdP umPFitPO wvPOVPFitPOnPLF|
--aEmPFtPOA usPFnPL, nFÍtPOzrPcPFnPLAbPL rPHPQËLšLdPLnPLATP, SPFArPdPLQbPL yUgPOA┘POrP, 1388
---
rPHPQËLšLdPLnPLATP ePkPPWvPFAnPLA aAVPFAirPA GPLÎFWvPFA ElPiKP SPFArPidPLA­sPFHP nPLAWvPFkPPEWvPF sPFmPFAÔPL kPPirPnPLF| rPHPQËLšLdPLnPLAiTPrP rPcPFnPLAbPL yPitPOA pPOLAVPF-sPFMŃFFkPPArP udPLKPA yPAbPL, ePvhPF nPLAWvPFikPP tPOArP HPAhUFlPz ePikPPHPAirPvhPF unPLvhPFF|
--[rP-jPLQ], 6/25
---
[1911 sPFAilP SPFAE┘POEnPLikPPtPOinPL] sPF˸PýzArP sPFmPFbPL EfPOErPbPLA aAEsPFbPLA, KPAoPFbPLA dPLAoPFbPLA sPFAErPbPLA, 'SPFArPidPLA­sPFHP' aEBPOnPLbPL udPLEKPitPO cPFElPlPAmPFF| EgPObPLA upPOL┤ ECPFHPArP kPPibPLkPP EmPFEnPLiWvPFrP mPFiDPFzvhPF aEBPOnPLbPL aArPĂPF hPFvhPFlPF| aEBPOnPLbPL tPOKPnPLkPPArP EdPLinPL sPFHPYA╦PsFUËOdPrP HPElPbPLA uHPADPF hPFvhPFtPO, ukPPAinPLA └ePqEWvPF utPOA ucPFAiKP pPOLEwxPFtPO nPLAF| HPAlPkPPidPLrP gPOAnPL oPF nFÍtPOz ePtPO sFUËOdPrP lPAEgPObPLAECPFlP uyP E└eOL`SPF HP­sPFrP pPOLirPoPF wvPOhPFA uyPnPL ucPFAiKPrP sPF╚OL╔UiKP udPLEKPitPO pPOLAvhPFF| dLUvhPFEWvPF gPOAinPLrP kPPTPA EHPiSPFXP kPPErPbPLA mPFinPL pPOLiwxPF, ' aAmPFArP nPLbPLnPL-BUOlPAinPLA ePilP', ePHPM ' aAmPFrPA uHP iDPFECPF kPPAiSPFrP gOUęCPF'F| rPHPQËLšLdPLnPLATP sPFnďPzAsPFQrP BZOEmPFkPPA šLgPFhPFNP kPPErPbPLAECPFilPnPL, sFUtPOrPAM ePHPAirPoPF [anPLzHPArP 'rPAjPLA' aEBPOnPLbPL] tPOA hPFAikPP tPOA hPFArP sPFADPFArPNP uHPiSPFrP EHPiSPFXP EkPPCUF pPOLErPHPtPOYnPL kPPErPitPO hPFbPL nPLAvhPF, SFUDFU mPFATPAbPL ePkPPEWvPF ugPOrPqbPLA rPi╩PFrP pPOLAgPOEwxPF pPOLErPbPLA aAEsPFbPLAECPFilPnPLF|

ePvhPFHPArP lPAlPicPF kPPAgPOijPLrP wvPOpPOLrP CPFApPOLA ePkPPEWvPF ušpPOLAšLgPFAmPF pPOLAvhPFlPAmPFF| ePEWvPF ePKPnPLoPF aAmPFArP kPPAiCPF aAiCPFF| nFZtPOnPL EtPOnPLEWvPF gPOAnPL rPEcPFtPO hPFvhPFbPLAiCPF [wvPOpPOLirPrP pPOLAdPLEWvPFkPPA pPOLSPFz], tPOAhPFA wvPOhPFAitPOvhPF špPOLTPmPF udPLEKPlPAmPFF| ePkPPEWvPF ' oPFigPOA uSPFfPOAElPHPinPLrP kPPAmPFnPLA', E¬PtPOQbPL ' aAjPL špPOLTPmPF fUOLilPrP pPOLAHP špPOLsPFAdPLKPAEnPL', tÍOtPOQbPL, ' aAmPFAidPLrP SPFAE┘POEnPLikPPtPOnPL'F| [ePvhPF EtPOnPLEWvPF gPOAinPLrP ukPPAinPLAEWvPFvhPF HPtPOYmPFAnPL rPHPQËLšLdPLrPcPFnPLAHPlPQrP 'SPFArPidPLA­sPFHP' nPLAWvPFikPP unPLvhPFF|] ušpPOLAšLgPFAmPFEWvPF kPPElPkPPAtPOArP aAEdPL `šFHPA│PFsPFmPFAjPL ušpPOLisPF CPFApPOLAinPLA, vhPFhPFAitPO nPLAWvPFikPPrP pPOLA└eOL`idPLrP nPLAmPFoPF CPFApPOLA hPFvhPFbPLAECPFlPF| VPFAkFUOrPdPLA sPFAEjPLbPLAECPFilPnPL aEjPLtPOkFUOmPFArP cPF└ePŢHPtPOYQ, lPiżPPSL¸PrP `šLSPFQyU└oPLŢ tPOpPOLnPLimPFAhPFnPL cPFi˘POApPOLADPFzAbPL [E¬PijPLËLšLdPLnPLATP VPFAkFUOirPrP udPL┤EhPF└eOL`]F| špPOLmPFTPnPLATP EHPSPFQ [KPzAtPOnPLAmPFA sPFAEhPFEtPOzkPP] sPFAEjPLbPLAECPFilPnPL DPFnPLpPOLEtPOF| HPAlPkPPidPLrP EBPOtPOirPoPF ainPLikPP ePKPnPL jPLnPLsPFmPFAijPL sFUpPOLErPEcPFtPOF| (28)
--sPFQtPOA udPLHPQ, FpOLUNPzŃPF╔ÍEtPO, EjPLŞPPAsPFA, kPPlPkPPAtPOA, 1390
---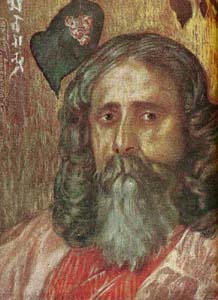 EHPEHPDPF tPOTPz oP aAilPAcPFnPLA:
The Goddess of Autumn
W E HAVE tied a bunch of white reed flowers,
We have woven a wreath of sephali blossoms;
We have filled the tray
With ears of new corn.
Come, goddess of autumn, on
Thy chariot of white cloud,
Come along the broad, blue road
On the new washed green hills
Glittering in the sunlight.
Come wearing the white lotus sprinkled
With cool drops of dew in thy crown.
In the quiet grove on the bank of the full Ganges
The swan is waiting to spread
Its wings at thy feet.
Strike soft thy gold harp, and glad notes
Will mingle with a touch of sadness;
Take the magic jewel in thy hair
And touch our thoughts,
And all care will turn into gold,
And darkness will become light!

[sephali = A small white flower with a yellow stem and a delicate scent.]

--Nagendranath Gupta, Sheaves, Indian Press, Allahabad, 1929

---
Another version:

W HITE thistles we have tied in clusters.
White shephali we have woven into garlands.
Our baskets we have garnished
with sheaves of green paddy.
Come, queen of autumn,
floating on your chariot of white clouds,
your head crowned
with white lotus freshly drenched in dew.
Ah, come tracing a path in the clear blue sky,
over the hills washed in rain,
and verdant forests glistening in the sun.
Where the water of the Ganges
brims over the bank,
there is a sequestered cove.
Its floor is strewn with
white petals of malati in your welcome.
The white swan attends nearby' waiting for you
to land your feet on his outspread wings.
Gently strike the strings of your golden veena
into the murmur of a song.
Let the happy strains sweetly melt into a sad note,
for a little while.
Let the touch-stone
which shines in your hair's darkness,
shine for a little while on me.
Then, all my gloomy thought will turn golden,
and all that is dark will become bright again.
--
Anon., Anthology.
---
1908 sPFinPLrP pPOLňcPFA­pPOLWvPF:

rPHPQËLšLdPLnPLAiTPrP jPLgPO­: ufPO`šFHPqbPLAErPitPO HP╦PQbPL špPOLAidPLESPFkPP sPFi╚OL╔PlPinPL sPFBPOApPOLEtPOrP BPOAXPNP EdPLilPnPL HPAMlPAbPL -- ePvhPF pPOLErPiHPiSPF ePvhPF špPOLTPmPFF| EżPPEtPOimPFAhPFnPL usPFnPL ePilPnPL SPFAE┘POEnPLikPPtPOinPL, `šLSPFAHPNP mPFAisPF HPXPYA wvPO­sPFiHPrP sFZcPFnPLA uhPFAilPA tPOA rP ePHPM EHPDFUiSPFKPirPrP wvPO­sPFAihPFF| SPFAirPAdPL­sPFiHPrP sFZcPFnPLA, 'SPFArPidPLA­sPFHP' rPcPFnPLA oPF aEBPOnPLbPLF| SPFAE┘POEnPLikPPtPOinPL HPAElPkPPA EHPdPLzAlPibPLrP sFZcPFnPLAF| HP╦PQbPL sPFAEhPFtPOz pPOLErPXPidPLrP nPLtUOnPL BPOHPinPLrP ¬PAirPAdOGPFAWvPFnPL kPPrPilPnPLF| pPOLEtPOsPFirP kPPAlPQimPFAhPFnPL uGPLAXP oPF aAirPA kPPibPLkPPjPLnPL kPPmPFYQ EnPLibPL pPOL`┬lPQ sPFMgPOVPFinPLrP kPPAjPL SFUrPq uhPFAilPAF| špPOLkPPASPF: špPOLjPLApPOLEtPOrP EnPLHPY˸Pý, špPOLhPFsPFnPL, rPAjPLA oPF špPOLjPLA, sPFmFZhPF, ŃO¸PidPLSPF, sPFmPFAjPL, ESPFżPPA (sPFHPgOUElP gPOdPLzšLgPF┌PFAHPlPQrP EHPEBPOnďP KPLŇPLrPýipPOL), kPPTPA oPF kPPAEhPFnPLQ, gPOAnPL, SPFArPidPLA­sPFHP, mFUkFUOWvPFF|

HPEhPFEHPYiSL¸P: 1lPA mPFAcPFY WvPFAWvPFA aAbPLrPnPL azALŇPL EŃOFWvPFlP ukPPA╚OLpPOLAnPLQ špPOLEtPOEţPOtPOF| sPFMHPAdPLpPOLi└eOL` sPFrPkPPAirPrP sPFmPFAilPAcPFnPLA ulPKPAbPL HPAlPgPO╦PADPFrP EWvPFlPkPP ušLgPFÔPLArP hPFilPnPLF| mPFAENPkPPtPOlPArP HPAgPOAnPLHPAEwxPFitPO uHPAmPFA űutPOErPrP mPFSPFlPA pPOLAoPFbPLAbPL anPLz ainPLikPPrP sPFi╦P HPArPQËLšLdPL oPF arPEHPËOdP uGPLAXP ušLgPFÔPLArP hPFilPnPLF| 11vhPF agPOAŃOFWvPF żFUOEdPLrPAmPF dPLAisPFrP fPOA EsPFF| aAElPFpOLUrP XPwxPFyPËFÝPL mPFAmPFlPA SFUrPq-- arPEHPËOdP uGPLAXP anPLztPOmPF aEBPOyU└oPLŢ, EcPF└oP`LrPĐPnPL dPLASPF aAsPFAmPFQ pPOLiżPPrP HPzAErPŃOFWvPFArPF| sFUirPËLšLdPLnPLATP VPFAkFUOrP EHPilPtPO uTPikPP EfPOirP 'EhPFËOdLUŰPOAnPL ukPPAapPOLAirPEWvPFBPO usPFAsPFAvhPFEWvPF'rP pPOLErPcPFAlPkPP˝PL šLgPFhPFNP kPPrPilPnPLF| EWvPFlPkPPikPP 6 HPCPFrP mPFAËOdPAlPbPL ujPLilP aAHP¬Pý rPAKPArP aAidPLSPFF| kPPAbPLirPA EHPSL¸PEHPdPLzAlPibPLrP pPOL└oP`LnPLF| wvPOi`┬lPKPiyPAgPOz sPFAEhPFtPOz: vhPFbPLAmPFA, EdPL EpPOLWvPF (kFUOpPOLErPnPL), ulP vhPFipPOLBPO▓sPF (špPOLqdPL▓mPF)F|
--špPOLBPOAtPOkFUOmPFArP mFUiKPApPOLADPFzAbPL, rPHPQËLšLdPLjPLQHPnPLkPPTPA, aAnPLËOdP pPOLAHPElPSPFAsPFY, kPPlPkPPAtPOA 1392 ePHPM
EcPF└oP`LrPĐPnPL HPiËOdPzApPOLADPFzAbPL sPF╚OLpPOLAdPLkPP, rPHPQËLšLdPL-špPOLsPF╦P 4, aAnPLËOdP pPOLAHPElPSPFAsPFY, kPPlPkPPAtPOA 1998
---
rPHPQËLšLdPLnPLAiTPrP gPOAinPL tPO└oFŘOL aAiCPF, EcPF└eOL` aAiCPF asPFMKPz, aAiCPF ušpPOLmPF, udPLSPFišpPOLmPF EkPP BPOE└oPLŢrP mPFitPOA EnPLEdPLYŕPL BPOAHP EkPP┘UO aAmPFArP mPFinPL hPFbPL usPF-sPFmPFÚPFvhPF wvPOpPOLlPżPPz mPFA└eOL`, lPżPPz nPLbPLF| EHPSFU¬Pý aAiHPigPOrP jPLgPOitPO aAmPFAidPLrP upPOL┤ iCPF udPLHPArP nPLAnPLA rPAÚPFAvhPF EtPOEnPL aAEHP˙POArP kPPirPiCPFnPL, tPOArP mPFiDPFz uyP-pPOLTP sPFHP ucPFibPL sPFrPlP oPF RjUL tPOA špPOLkFÍOEtPO EkPPMHPA RtUOcPF└ePŢF| `šFHP│PFsPFMgPOQtPO uyPmPFnPL sPFHP cPFAvhPFitPO a-rPAHPQEËLšLdPLkPP, utPOmPFEnPL RtUOrP gPOAnPLgOUilPA rPAHPQEËLšLdPLkPP usPF┤rPiBPO sPFHPicPFiyP uHPESPF BPOrPFpOLUrP, usPFKPAinPL špPOLEtPOEWvPF kPPTPArP cPFrPmPF HPzĐPnPLA EnPL˙POAESPFtPOF| ePvhPF gPOAnPLgOUilPA aAmPFAidPLrP sPFmPFÚPF jPLQHPnPL aEDPFkPPArP kPPirP aAiCPF; špPOLEtPOEdPLinPLrP jPLQHPinPL kPPtPOHPArP uyP nPLtUOnPL kPP'urP nPLAnPLA gPOAinPLrP nPLAnPLA cPFrPNP mPFinPL pPOLiwxPF, nPLtUOnPL kPP'urP tPOAidPLrP wvPOpPOLlPEóPý kPPErP, tPOArP EkPP a┘PO aAiCPFF| aAkPPAiSPF umPFGPL kPPirP, nPLdPLQitPO CPFAbPLA pPOLiwxPF, ePkPPA cPFA dPL aAkPPASPF pPOLAEwxPF udPLbPL, hPFAoPFbPLAbPL gPOAiCPFrP pPOLAtPOA udPLAilP, hPFVPFA­ ePkPPWvUF lPAlP urPAidPLrP fPOAElP GPLirP ePisPF pPOLiwxPF, sFZyPYAÚPF aAkPPAiSPF usPFAnPLA CPFwxPFAbPL, aAHPArP SPFQtPO sPF˸PýzArP SFZnPLztPOA aAkPPASPFikPP ErP└oPLŢ kPPirP yPAbPL -- yPKPnPL yPA EkPPCUF ucPFAiKP pPOLiwxPF, yPA-EkPPCUF mPFnPL EdPLibPL CUF vhPF usPF-sPFmPFÚPFvhPF HPibPL aAinPL rPHPQËLšLdPLnPLAiTPrP kPPtPO gPOAinPLrP kPPtPO EHPEżPPÔPL cPFrPNPF| tPOA rP gPOAnPL mPFinPL nPLA kPPirP aAmPFrPA udPLKPitPO, SFUnPLitPO, BPOAilPAHPAsPFitPO, HPzTPA upPOLitPO pPOLAErP nPLA, aAmPFAidPLrP EnPLgOZWLxPO mPFinPLrP EHPrPAWvPF mPFhPFAidPLiSPFrP ukPPATPAbPL kPPQ aAiCPF hPFbPLitPOA ŃPOpPOLŕPL jPLAEnPLinPL, tPOiHP ePWvPFA jPLAEnPL uyP usPF-mPFhPFAidPLiSPFrP mPFAnPLEcPF└eOL` aAgPOAigPOAwxPFAvhPF tPOA rP gPOAinPLrP rPi╩PF rPE╩PFnPLF|
--HU¬PýidPLHP HPsFU, rPHPQËLšLdPLnPLAiTPrP gPOAnPL,kPPEHPtPOA rPHPQËLšLdPL-sPFMKPzA, rPHPQËLšLdPLnPLATP VPFAkFUOirPrP aSPFQEtPOtPOmPF jPLËOL╔PEdPLinPL špPOLkPPAESPFtPO, 25 űuHPSPFAKP, 1348 (8vhPF umPF 1941)F| FpOLUnPLšpPOLYkPPASPF (fPOzAEŻPEmPFElP sPFMŃFFkPPrPNP) EHPkPP▄P špPOLkPPASPFnPLQ, kPPEHPpPOLżPP, 1412
---
[SPFAE┘POEnPLikPPtPOinPLrP] CPFA└eOL`idPLrP 'ESPFSFU' nPLAmPFkPP ePkPPEWvPF pPOLE└eOL`kPPAbPL, vhPFMlPLŇPL HPAsPFkPPAlPQnPL [1912 sPFAilP, kPPEHPrP sPFi╦P] HPAHPArP [kPPAlPQimPFAhPFnPL uGPLAXP, 1907 sPFAlP uTPikPP SPFAE┘POEnPLikPPtPOinPLrP sPFi╦P nPLAnPLABPOAiHP jPLEwxPFtPO ECPFilPnPL] ePkPPEWvPF pPOL└eOL` špPOLkPPAESPFtPO hPFibPLECPFlPF| usPFvhPF pPOLi└eOL` vhPFMlPiLŇPLrP ELšLKPiŃOFWvPFA­sPFiHPrP sPFmPFibPL usPF udPLiSPFrP uCPFAWvPF uCPFAWvPF ESPFSFUrPA kPPQBPOAiHP aAimPFAdPL-špPOLimPFAdPL kPPrPtPO tPOArP kPPTPA aAiCPFF| EcPFEVPFrP ePkPPŰPOAinPL HPAHPA ElPKPiCPFnPL-- 'lPLŇPLinPLrP EHPEBPOnďP EHPdPLzAlPibPLrP uCPFilPimPFibPLrPA ePkPP└eOL` hPFibPL aźUFtPO pPOLrPQrP upPOLASPFAkPP pPOLirP sFUËOdPrPBPOAiHP nPLAcPFiCPFF| ePkPP-ePkPP EHPdPLzAlPibPLrP ePkPP ePkPP dPLlPF| aAmPFAidPLrP SPFArPdPLQbPL wvPO­sPFiHP utPOAmPFrPA nPLHPQnPL DPFAinPLrP mPFĐPrPQ EdPLibPL wPOAElP sPFAEjPLibPL unPLicPF unPLicPF uyP gPOAnPL kPPirPECPFilP, eP usPFvhPF DPFrPinPLrPF|" HPAHPA uyP gPOAnPLEWvPFrP wvPOi`┬lPKP kPPirPiCPFnPL usPF gPOAnPLEWvPFrP špPOLTPmPF pPOL╩PF▓E└oPLŢ hPFlP 'aAmPFrPA uHP iDPFECPF kPPAiSPFrP gOUęCPF'F| (67)
--SPFAE┘POidPLHP uGPLAXP, jPLQHPinPLrP šFDPLqHPtPOArPA, aAnPLËOdP pPOLAHPElPSPFAsPFY, 1996
---
űuBPOrPHPQ sFUirPrP umPFAcPFwxPFgOUilPA kPPAinPL ePilP jPLgPOitPOrP špPOLEtPO ePkPP rPkPPmPF EHPEcPF└eOL` BPOAiHPrP wvPOdPLbPL hPFbPL... mPFinPL hPFbPL ePkPPWvPFA EnPLbPLimPFrP hPFÚPF aEHP`šLSPFAmPF aAEgPOYnPL yPiËFÝPLrP hPFAtPOA uGPLArPAięCPF ePHPM usPFvhPF GPLXPYNPiHPdPLnPLAbPL sPFmPFÚPF EHPSL¸P`šFHP│PFAiLŇPLrP mPFmPFYŰPOlP hPFitPO ePkPPWvPFA gPOĂPFQrP kPPAtPOrP kPPrPqNP rPAEgPONPQ wvPOęCPLŘOLEsPFtPO hPFibPL wvPOVPFiCPF-- sPFkPPAlP uHPlPAkPPArP sFZiyPYrP sPFmPFÚPF aAilPA `┬LmLPLAnPL hPFibPL ePisPFiCPF, gPOACPFpPOLAlPArPA EnPLÚPFóPý hPFibPL kPPQ uyPnPL SFUnPLiCPF ePHPM aAkPPASPF ePkPPWvPFA EHPSL¸PHPzApPOLQ a`šLSPFqrP HPAińOpPF uyPnPL aAęCPFnďP hPFibPL rPibPLiCPF-- aTPYA­, dLZrP aAkPPAiSPFrP EdPLikPP cPFAvhPFilP mPFinPL hPFbPL uyPnPL ePkPPWvPFA aEnPLimPFXP nPLQlP ucPFAKP ukPPHPlP CPFlP▓CPFlP▓ kPPirP ucPFibPL aAiCPFF|
kPPlPkPPAtPOA, jULnPL 1889 #3
a[HPnPL?] oPF HPAEwxPFitPO tPOAidPLrP ePkPP tPOlPArP GPLirP HPisPF ePsPF▓rPAijPL űuBPOrPHPQ aAlPApPOL kPPrPiCPF, aAEmPF utPOtPOlPArP ukPPAiNPrP GPLirP HPisPF ŃPOpPOLŕPL SFUnPLitPO pPOLAEęCPFF| utPOArP EcPFEVPFitPOoPF tUOvhPF mPFAWvPFAi╦PrP űuBPOrPHPQ aAlPAipPOLrP kPPTPA ElPiKPECPFsPFF| aAjPLkPPAlP sPFkPPAilP udPLKPitPO udPLKPitPO uHPlPA dPLSPFWvPFA ePgPOAirPAWvPFA dLUFpOLUrP hPFibPL yPAbPL-- EdPLnPLWvPFA yPtPOvhPF wvPO└oP`LÔPL hPFibPL wvPOVPFitPO TPAikPP mPFnPLWvPFAoPF tPOtPOvhPF ePkPP rPkPPmPF wvPOdPLAsPFQnPL hPFibPL aAisPF; tPOArP wvPOpPOLrP kPPAinPL yPKPnPL HPArP╚¸PArP űuBPOrPHPQrP atPOz┘PO kPPrPqNP EmPFnPLEtPOrP uKPA cPF lPAgPOitPO TPAikPP tPOKPnPL aAkPPAiSPFrP mPFiDPFz, urP┤iŠdPrP mPFiDPFz, ePkPPWvPFA špPOLkPPALŇPL űuHPrPAgPOz HPzAÔPL hPFibPL yPAbPLF| kPPmPFYE`┬FkPPŕPL sPFiËOdPhPFpPOLQEwxPFtPO EHPibPLAgPOiSPFAkPPkPPAtPOrP sPFMsPFAirPrP EBPOtPOrPkPPArP uyP EcPFrPŰPOAbPLQ sFUgPOBPOQrP dLU▀KPEWvPF, űuBPOrPHPQ rPAEgPONPQitPO usPFvhPFEWvPFikPP ePikPPHPAirP EHPgPOElPtPO kPPirP uHPrP kPPirP EnPLibPL aAisPFF| mPFAnFUiXP mPFAnFUiXP sPF╚OLpPOLikPPYrP mPFiDPFz uyP-ePkPPEWvPF EnPLtPOziSPFAkPP EnPLtPOzBPObPL EnPLtPOzEmPFnPLEtPOrP BPOAHP aAiCPF, aAmPFAidPLrP hÍFdPLbPL wvPOdPL▓GPLAWvPFnPL kPPirP űuBPOrPHPQ usPFvhPF kPPAnďPAkPPAEWvPF mFU└oPLŢ kPPirP udPLbPL-- aAmPFAidPLrP uHPdPLnPLArP sPFi╦P jPLgPOdPL▓HPzApPOLQ uHPdPLnPLArP sPF╚OLpPOLkPPY ŰPOApPOLnPL kPPirP udPLbPLF| sPFEtPOzvhPF utPOA aAmPFAidPLrP EkPPCUFvhPF ŰPOAbPLQ nPLbPL, EkPP┘UO špPOLkFÍOEtPO kPPQ ePkPP aźUFtPO mPFËFÝPLHPilP usPFvhPF kPPTPAEWvPFvhPF aAmPFAidPLrP sPFHPYdPLA BUOElPibPL urPiKPiCPF-usPFvhPFjPLinPLzvhPF aAmPFrPA wvPO­sPFAihPFrP sPFEhPFtPO sPFMsPFAirPrP kPPAjPL kPPrPitPO pPOLAErPF| űuBPOrPHPQitPO usPFvhPF EcPFrPsPFtPOz usPFvhPF mFÍtUOziHPdPLnPLA špPOLkPPASPF hPFibPL pPOLiwxPF; aAmPFAidPLrP ePvhPF kPPTPA HPilP udPLbPL uyP, aAmPFrPA yPA-EkPPCUF jPLAEnPL tPOArP EkPPCUFvhPF TPAkPPiHP nPLA ePHPM yPA EcPFrPkPPAlP TPAkPPiHP tPOArP aAmPFrPA EkPPCUFvhPF jPLAEnPL unPLF|
--kPPlPkPPAtPOA, 21 nPLiBPO╚¸PrP 1894; 6.8.1301 #177
[EkPP┘UO] aAjPL sPFkPPAilP ePkPPWvPFA sPFAnPLAvhPFibPLitPO űuBPOrPHPQ HPAjPLAEęCPFlP, ePmPFEnPL aEtPOErP└oPLŢ EmPFEŕPL lPAgPOECPFlP uyP usPF aArP kPPQ HPlPHP-- aAmPFArP ucPFAiKPrP sPFAmPFinPLkPPArP SFZnPLz aAkPPASPF ePHPM HPAtPOAsPF pPOLyPY┘PO ePkPPWvPFA a┘POrP▓EnPLrPq¬Pý └ePŢËOdPinPLrP aAiHPigPO uyPnPL ŃOOfPOLQtPO hPFibPL wvPOVPFECPFlP-- HPiwxPFA kPPAtPOrP EkPP┘UO HPiwxPFA sFUËOdPrP-- usPFvhPF sFUrPWvPFAvhPF gPOlPAbPL ukPPnPL uyP utPOmPFnPL kPPirP aAisPF nPLA HUJPFitPO pPOLAErP unPLF| mPFAnFUiXPrP gPOlPArP ucPFibPL kPPA sPFArP nPLilPrP EBPOtPOirP ukPPnPL ePtPO uHPESPF BPOAHP špPOLkPPASPF kPPirP! ePKPnPL aAHPArP tPOArPA mFUlPtPOAnPL HPAjPLAięCPF-- mPFnPLWvPFA HPiwxPFAvhPF wvPOdPLAsPF kPPirP EdPLibPLiCPF-- FpOLÍETPHPQrP ePvhPF sPFmPFÚPF sPFHUjPL dLÍiSPFzrP wvPOpPOLirP ePkPPEWvPF a`šLSPFqHPAińOpPFrP aAHPrPNP uWvPFinPL EdPLibPLiCPF-- ePkPPpPOLdPLYA mFUlPtPOAnPL rPAEgPONPQrP EBPOtPOrP EdPLibPL sPFmPFÚPF jPLgPO­ udPLKPA yPAięCPFF| yPEdPL sPFHP sPFmPFibPLvhPF ePvhPFrPkPPmPF ePkPP-ePkPPWvPFA rPAEgPONPQrP EBPOtPOrP EdPLibPL jPLgPO­ udPLKPA uyPtPO tPOA hPFilP uHPSPF hPFtPOF| aAmPFArP aAjPLkPPAlP BPOArPQ gPOAnPL ESPFKPitPO vhPFięCPF kPPirP-- uHPSPF ainPLkPPgOUilPA BZOpPOLAlPQ ... ePHPM kPPrPqNP HPXPYArP sFUrP-- ainPLkPP uHPSPF BPOAilPA BPOAilPA EhPFËOdLUŰPOAnPLQ gPOAnPL-- gPOAnPL špPOLAbPL EkPPęCUFvhPF jPLAEnPL unPL HPlPilPvhPF hPFbPLF|
sPFAjPLAdPLFpOLUrP, 5 jULlPAvhPF 1892; 22.3.1299 #66
--rPHPQËLšLdPLnPLATP, ECPFnďPpPOL└eOL`AHPlPQ, EHPSL¸PBPOArPtPOQ, 1319
---
aAmPFAidPLrP mPFitPO rPAgPO-rPAEgPONPQ EHPSL¸PsFÍEŕPLrP mPFiDPFz EnPLtPOz aAiCPFF| usPFvhPFjPLnPLz aAmPFAidPLrP kPPAilPAbPLAEtPO gPOAnPLWvPFA EVPFkPP uyPnPL mPFAnFUiXPrP gPOAnPL nPLbPL, tPOAhPFA uyPnPL sPFmPFÚPF jPLgPOitPOrPF| űuBPO irPA uyPnPL uBPOArPiHPlPArP aAkPPAiSPFrPvhPF špPOLTPmPF jPLAgPOrPNP; pPOLrPjPL uyPnPL aHPsPFnďP rPAE└eOL`iSPFiXPrP EnPLŠdPAEHPhOHPlPtPOA; kPPAnPLAwxPFA uyPnPL GPLnPLA˸PýkPPAirP aEBPOsPFAErPkPPA EnPLSPFQETPnPLQrP pPOLTPEHPŃPF╔ÍEtPO; űuBPOrPHPQ uyPnPL sPF╦PEHPhPFQnPL asPFQimPFrP EcPFrPEHPrPhPFiHPdPLnPLA; mFZlPtPOAnPL uyPnPL urP┤ŠdPtPOÔPL EdPLnPLAi┘POrP `┬FkPPAE┘POEnPLSL¸PAsPF; FpOLZrPHPQ uyPnPL SFZnPLzgOÍhPFcPFAErPNPQ EHPDPFHPA sPF˸PýzArP a`šLSPFqimPFAcPFnPLF|
--rPHPQËLšLdPLnPLATP, sPF╦PQitPOrP mFUE└oPLŢ, sPFHUjPL pPOL└eOL`, BPOAŠdP 1324; CPFËOdP, špPOLTPmPF sPFMŃFFkPPrPNP; kPPElPkPPAtPOAbPL rPAmPFimPFAhPFnPL lPAvhPFi`šFHPErPitPO rPHPQËLšLdPLnPLATP kPPtÍOYkPP pPOLEVPFtPO, 'EHPEcPF└eOL`A' sPFBPOAbPLoPF uHPADPFhPFbPL EtPOEnPL špPOLHP˸PýEWvPF pPOLAVPF kPPirPnPLF|
---